Responsible Use of Opioids
The Grünenthal charter
on the responsible use of opioids
As a leading manufacturer of pain treatments including opioids, Grünenthal is aware that, besides the benefits these medicines can provide, they also carry risks – for instance inappropriate use, misuse, abuse, addiction (opioid use disorder, OUD) and diversion. We share the broad consensus with the pain community that the opioid crisis in some countries needs to be addressed with high urgency.
Grünenthal's charter
on the responsible use of opioids (summarized below) sets out our continuing commitment to explore and endorse measures that minimize the risk of inappropriate and illegitimate use of prescription opioids – while striving to ensure that individual patients with a clear need for opioid-based pain relief are not denied access.
Pain is a huge burden on society and access to adequate pain medicines is a basic human right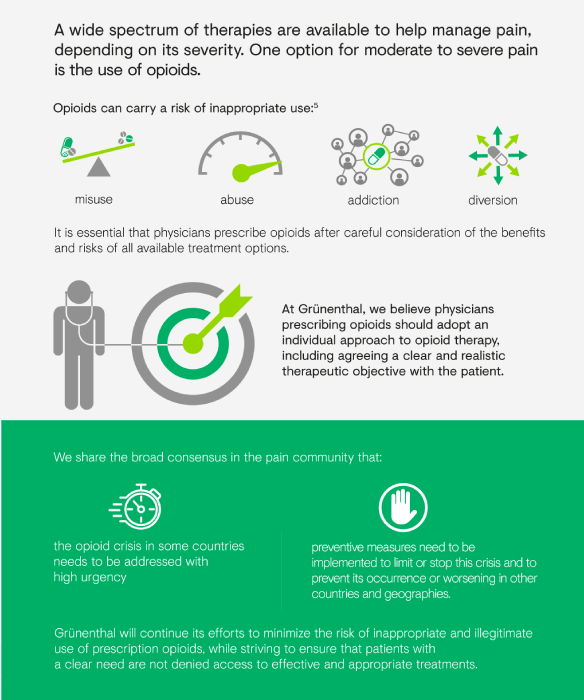 Opioids are an option for the treatment of moderate to severe pain, however, reducing the risk of inappropriate opioid use is vital
An urgent and measured response to the opioid crisis is required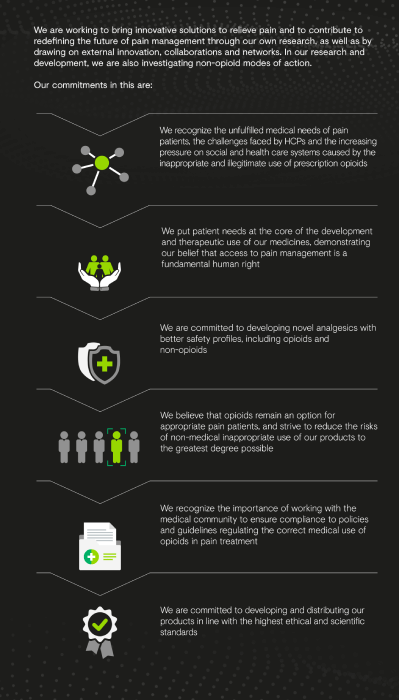 We are committed to responsible opioid use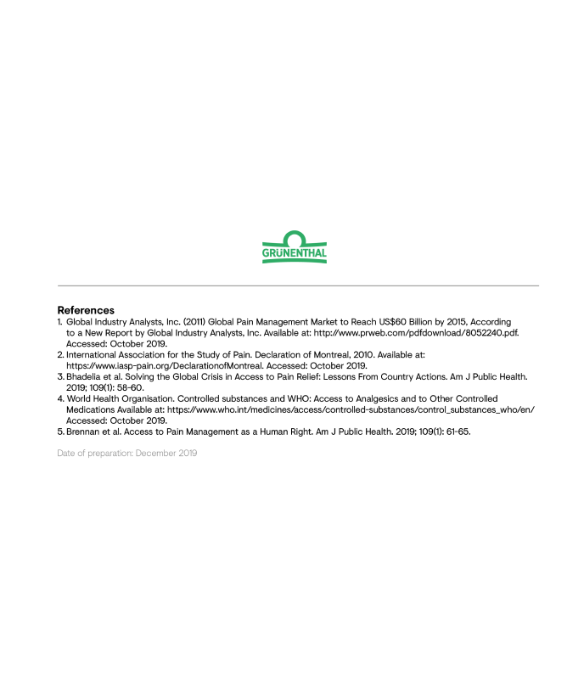 References