Corporate profile
Grünenthal is a science-based, fully-integrated pharmaceutical company headquartered in Aachen, Germany. We have affiliates in 28 countries across Europe, Latin America and the US. We employ around 4,500 people and our products are available in more than 100 countries. Everything we do is focused on driving progress towards our vision of a world free of pain.

Our vision for a world free of pain
Pain represents a huge burden for people and society and the unmet medical need remains high. Addressing the unmet medical need in the treatment of all types of pain and finding and developing new treatment options to try to break the cycle is what drives our strategy. As a global leader with a unique position in pain research and management, we want to create a positive impact for society. It is due to this potential to improve the lives of patients in real need that we are committed to delivering on our vision of a world free of pain.
Profit and loss statement 2020/2021 - abstract1
| | | | | | |
| --- | --- | --- | --- | --- | --- |
| in € million | | | | Actual 2020 | Actual 2021 |
| Revenue | | | | 1,280 | 1,467 |
| Cost of sales | | | | -413 | -438 |
| Gross profit | | | | 867 | 1,029 |
| Marketing, Sales & Medical costs | | | | -384 | -424 |
| Core Research & Development costs | | | | -137 | -140 |
| Other costs | | | | -250 | -300 |
| Depreciation Fixed Assets | | | | 191 | 151 |
| EBITDA | | | | 288 | 316 |
| Adj. EBITDA | | | | 338 | 370 |
| Earnings before taxes (EBT) | | | | 63 | 115 |
---
1 Management view. Profit and loss statements (P&L) can be displayed in Accounting and Management view. Both P&Ls include the same information, but are designed to serve different needs. The Accounting P&L is used for reporting according to German Commercial Code (HGB) while the Management P&L is used for internal steering and tracking. Both views are similar for Revenue, Cost of sales and thus gross profit. But they differ in terms of the recognition of depreciation on acquired product rights and medical affairs costs. Depreciation of acquired products rights are recognized in Management view as part of "other costs" whereas Accounting view shows it as part of "selling expenses". Medical commercial R&D costs comprise post approval product costs, e.g. for the maintenance of registration, for clinical studies for phase IIIb/IV and the support of investigator initiated studies as well as structural costs. These costs are part of "Marketing, Sales & Medical costs" in Management view whereas shown as "Research & Development costs" in Accounting view.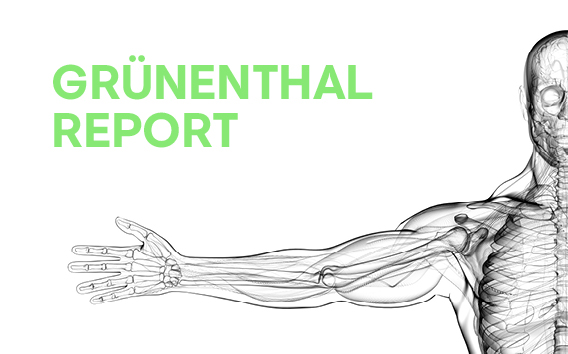 Our yearly Grünenthal Report provides information about our key objectives and activities, as well as our recent business development highlights and financial performance.
Find out more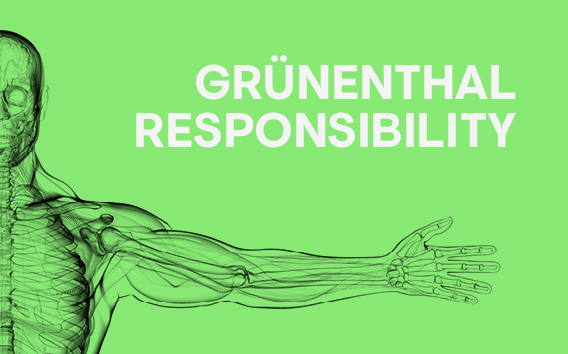 Our first Grünenthal Responsibility Report marks a milestone on our journey towards a fully integrated reporting of how we conduct our business responsibly and the impact we have on society and the environment. We report according to the Global Reporting Initiative (GRI) standards and subject our reporting to thorough external auditing.
Find out more
Being a responsible business and leader in ESG in our industry
Conducting business responsibly is a central element of our strategy and culture. We aspire to create a positive impact for society – with and beyond our core business. At all times, everything we do is guided by integrity, transparency and the highest ethical standards. This is recognized by our external ESG rating where we are in the top five percent among our peers in the pharmaceutical subindustry.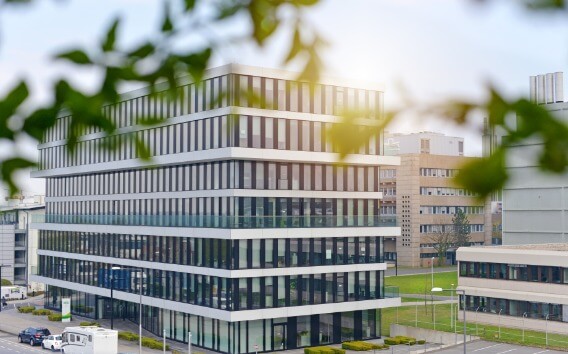 Our Corporate Responsibility Programme
A world free of pain. This is our shared vision. Our Corporate Responsibility Programme is designed around this vision and centres on the strong purpose to create a positive impact for our patients, our employees the wider community and the environment.

Read more
Compliance, Ethics and Transparency
Integrity at the heart of everything we do. At Grünenthal, we treat everyone with respect, and we advocate and apply high ethical standards in all our actions and decisions. Building trust through the way we work gives confidence to all of our stakeholders, including patients, business partners, customers and the communities we serve.

Read more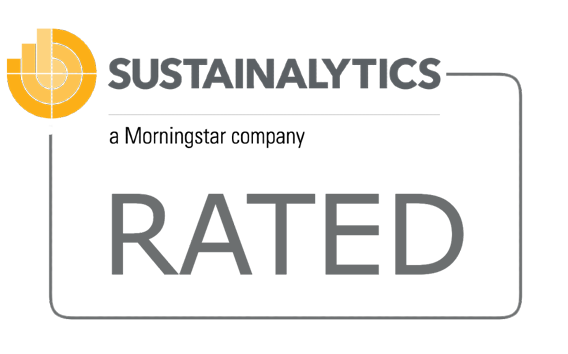 ESG-Rating
Our performance in environmental, social and governance (ESG) criteria is reflected in an external rating by Sustainalytics. We were attributed a medium ESG risk. This places Grünenthal in the top five percent of the global pharmaceuticals subindustry that inherently features higher ESG risk.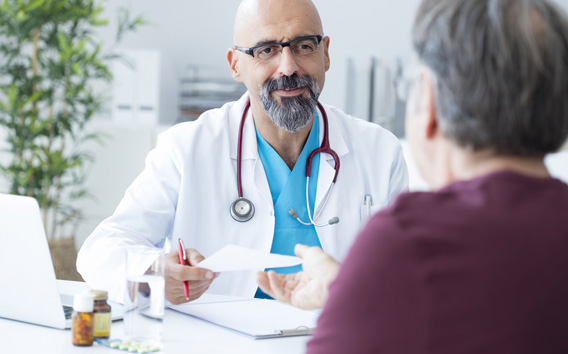 We have been developing, making and commercialising innovative pain treatments for more than 50 years. Our product portfolio comprises a complementary mix of innovative, patent-protected growth brands and mature, off-patent established brands with continued high brand awareness.
Find out more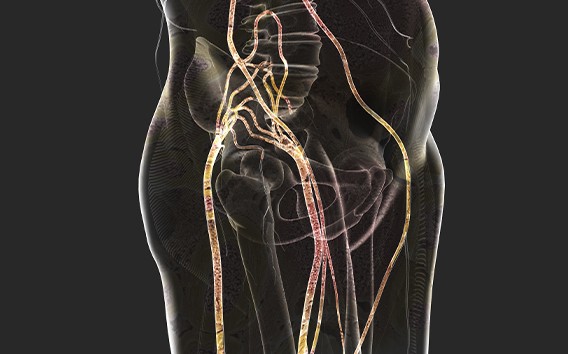 Opioids
We have a continuing commitment to explore and endorse measures that minimize the risk of inappropriate and illegitimate use of prescription opioids – while striving to ensure that individual patients with a clear need for opioid-based pain relief are not denied access.

Find out more.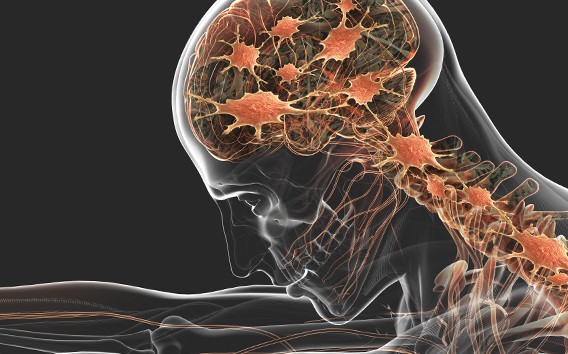 Our R&D pipeline
Our R&D activities focus on developing novel non-opioid therapy options for patients with high unmet medical needs. Our four key pain indications are peripheral neuropathic pain, chronic post-surgical pain, chronic low back pain and osteoarthritis.

Find out more.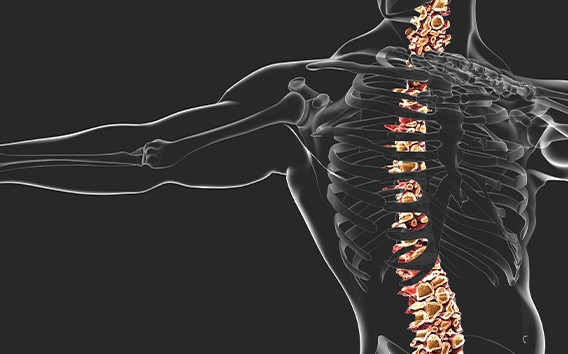 Patents
We rely on patents, trademarks and other intellectual property protections in the discovery, development, manufacturing and sale of our products. We have over 2,000 granted patents, 380 pending patent applications and over 250 licenses to our patents granted.