Society and the Environment
We understand our responsibility towards the community, our employees and the world around us. In this spirit, we strive to live up to our duty towards people and the environment. Beyond our core purpose – improving the health of our patients – we work to create value in a much broader context.

Responsibility for our people
Our business success is made possible by our people. As a global player in a fast-paced, ever-changing market environment, we continuously question the way we do things and embrace change as an integral part of our work. With their ambition, talent and commitment, our teams drive our efforts to strengthen our position as a cutting-edge pharmaceutical company. We offer our employees an exciting working environment and wide-ranging individual development opportunities. It is our goal to maintain high levels of engagement with our current workforce and to strengthen our company as a Great Place to Work®. We promote a vibrant, high-performance culture and bring it to life through a shared set of values. These are supported by specific behaviours and guide our decision-making – as individuals and as an organisation.
Diversity and inclusion
At Grünenthal, we are passionate about encouraging our people to innovate in every possible way – whether they are building our pipeline or implementing new ideas to drive performance along the value chain. To foster a culture where all of this is possible, we strive to join forces across teams, functions and locations. Each employee is empowered to make an impact on the results we achieve and on the lives of the patients we serve.
As part of our efforts, we strive to harness different perspectives, talents and ideas, while also ensuring that we develop a strong and diverse group of leaders. In 2020, nearly half of vacancies on our senior level were filled internally and our workforce reflects the diverse markets and societies in which we operate .
440
talented people joined our company worldwide in 2020, including 110 new colleagues in Germany.
23
percent of our employees moved into a new role at Grünenthal.
50
percent of our senior leadership vacancies were filled by candidates who were promoted from within our company.
58
Nationalities joining forces2
29
Presence in 29 countries2
38
% women in leadership positions2
Development and engagement
We aim to empower our people to be their best self, and to encourage our employees to develop. We have created a Performance & Development Management approach that allows us to implement individual development plans and precisely build on the strengths of our employees in close alignment with the company's strategy. In addition, we make sure outstanding results are recognised and rewarded. For example, we celebrate exceptional contributions each year with our Grünenthal Global Excellence Award.
We support progress for our company and each individual employee by further strengthening continuous and actionable feedback. This is supported by several surveys that measure employee engagement, including our employee satisfaction survey and our leadership feedback survey.
In addition, Grünenthal regularly conducts the Great Place to Work® survey. This voluntary and anonymous questionnaire gives employees around the globe the opportunity to provide direct feedback on Grünenthal's culture and leadership approach. It gives us a clear benchmark of where we stand and allows us to track our progress in comparison with previous years. The results of the last survey showed that we have made significant progress. A large majority of participants stated that Grünenthal is a "great place to work", and we achieved our highest ever score since we started conducting these surveys in 2009. This is also reflected in the "Trust Index", which is a key indicator that states how employees evaluate the company's management.
Health and wellbeing
We take a comprehensive approach to the health and wellbeing of our employees, and offer programmes across the countries we operate in. For example, we regularly hold workshops at our sites, including activities that teach people how to maintain or improve mental and physical health. Grünenthal helps working parents to balance their family life with their career by operating a company childcare centre, which is located at our headquarters in Aachen. We also expanded the range of childcare services on offer at our various sites in 2020.
In addition, we are striving to improve safety awareness among our entire workforce – and to avoid unsafe situations and move closer to achieving our goal of zero accidents at work.
As one of our main initiatives, we have started implementing a Behavioural Safety Observation approach across all of our production sites. Every manufacturing employee spends 20 minutes each month observing the safety behaviour of her or his work colleagues in a chosen area, and providing constructive feedback. In addition to this initiative, all of our manufacturing sites have introduced specific local activities to strengthen safety awareness.
We are convinced that these measures are having a positive impact and will actively help to protect our employees.
For more information about our people and culture, please take a look at our annual report
Responsibility for society
Grünenthal engages in projects that help people increase their quality of life. We have a long tradition of supporting projects that have a positive impact on people and communities – for example in palliative care or local charity activities.
Expanding access to palliative care
In 1998, the Grünenthal Foundation for Palliative Care was set up to promote science and research in this field, and to support the care of people with severe or terminal diseases. The foundation facilitated the creation of the Department of Palliative Medicine at the Aachen University Hospital and provides funding for palliative medicine at the hospital every year. The foundation awards and supports initiatives and events that are related to palliative care and medicine.
In Peru, for example, around 100,000 patients are seeking access to palliative medicine, but there are only about 100 qualified palliative care specialists. For this reason, Grünenthal created Peru's first Master's Degree in Palliative Care and Pain Management, and provided scholarships to half of the 60 students in the first class.
The foundation has also led other initiatives in Peru that aim to strengthen knowledge in this field. In October 2018, the Grünenthal Foundation for Palliative Care, the Department of Palliative Medicine at the Medical Faculty of RWTH Aachen University, Germany, the Peruvian Society for Palliative Care and the National University of San Marcos, organised the international Congress on Palliative Care in Lima. It aimed to facilitate the exchange of knowledge and skills related to treating people in the final phase of life, while also raising awareness about the importance of providing high-quality palliative medicine among the scientific and political communities, as well as across society. One result of the congress was the "Cuidados Paliativos: Fortaleciendo el Sistema Sociosanitario" (CP-FeSS) platform, for which leading organisations in palliative care across Latin America have joined forces.
To further address the gap in research, the Grünenthal Foundation for Palliative Care created the Prize for Palliative Care Research in Peru. The award was presented for the first time in 2019 in recognition of outstanding projects and research activities that are being carried out in public and private medical centres.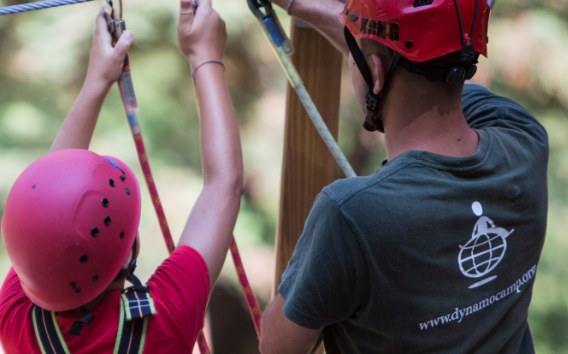 Under the motto "Un Sorriso per Chi Soffre" (A Smile for Those who Suffer), employees from Grünenthal Italy support social projects. One example is our partnership with a therapeutic recreation camp in Tuscany known as Dynamo Camp. It is a free holiday camp for children aged six to seventeen who are either in therapy or in the post-hospitalisation period. By offering facilities such as a climbing wall that is specially designed to be suitable for disabled, wheelchair-bound or recovering children, it provides a life-changing opportunity to experience a real recreational holiday complete with sport, play and relaxation.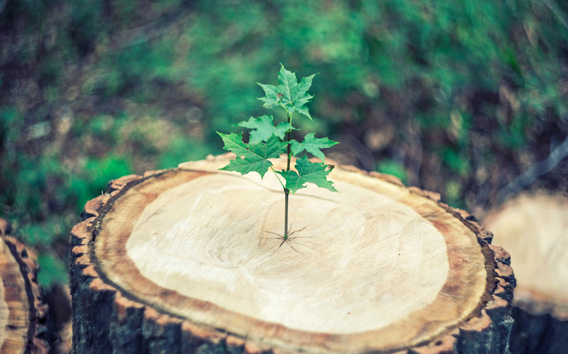 Our team in Spain has been engaging in a unique project that combines recycling with support for people in need. In just one week, they collected 1,788 kilograms of paper for recycling through a "clean workspace" activity at our office in Madrid – and they then donated the same weight of food to the Food Bank Foundation of Madrid. The partnership with this organisation has been in place since 2013. So far, Grünenthal employees have donated around 21,500 kilograms of food in total.

Responsibility for the environment
The world's limited resources are becoming increasingly depleted and the environmental footprint of humankind is already more than the planet can sustain. That is why we are committed to driving progress towards environmental responsibility and sustainable development. We support the United Nations 2030 Agenda for Sustainable Development as well as the 17 Sustainable Development Goals (SDGs). To promote sustainability within the company, our efforts are focused on areas that are relevant for our operations and in line with leading international standards for environment, health and safety.
Everybody at Grünenthal is responsible for ensuring that we use our resources sustainably and - where possible - avoid waste. By applying our environmental and energy management system in accordance with ISO 14001 and ISO 50001, we ensure that all legal requirements are met.
Read more about our policy on occupational safety, health and environmental protection, and energy here
Managing energy consumption and emissions
Energy consumption is the dominant contributor to climate change, accounting for around 60 percent of total global greenhouse gas emissions. For this reason, saving energy is one of the key factors in our commitment to environmental protection.
We collect and regularly analyse data from our production sites and compile them in our "Site KPI Dashboard". This dashboard provides a quick overview of the performance of each site, and is used to continuously improve resource efficiency and occupational safety, while also reducing energy consumption and minimising waste.
Reduced specific energy consumption (kWh)
Actual 2019
Actual 2020
Percentage change
Aachen site

116

105
-9.48%
Origgio site
14,740
13,031
-11.6%
Santiago site
223
196
-12.1%
Quito site
201
195
-3.0%
API site (Aachen)
239,001
226,508
-5.2%
API site (Mitlodi)
64,270
53,655
-16.5%
Example from the Dashboard: Performance in 2020 vs 2019 targets in terms of energy consumption
In 2016, we built a combined heat and power plant in Aachen, Germany, which operates 8,000 hours per year and generates electricity (16 GWh) and heat (16.5 GWh) for use in production and heating systems. The photovoltaic system on the roof has been in operation since the end of 2012. It has generated around 100,000 kWh of electricity to date.
At our Swiss production site, groundwater is used to cool production processes without being contaminated - which saved 4,380,000 kWh of energy.
Managing water and waste
The reduction and safe handling of sewage and waste are part of our company's daily operations. Each production site has personnel dedicated to these processes. In particular, the environmental management system ensures that waste is sorted so that as much as possible can be recycled and disposal routes comply with national legislation.
92 %
Efficiency of Recycling Process
100 %
% of waste disposed locally
The recycling process for the solvent tetrahydrofuran THF at our site in Switzerland, for example, reaches 92 percent efficiency. In addition, no significant leakages or contamination has occurred at our five production sites since 2015. All hazardous waste is processed on site by licensed waste contractors, and no waste is exported from our sites.