Lean manufacturing principles and excellence along the entire value chain
Our Global Operations organisation provides the backbone for Grünenthal's ambitious plans for business growth. It creates value by applying lean principles and searching for continuous improvement opportunities along the entire value chain – from the raw materials we buy through to the logistics network we use to bring our medicines to patients around the world.
Our global teams join forces to support our company's growth by minimising costs, increasing efficiency and ensuring the highest quality standards.
Grünenthal operates five specialised plants in Germany, Switzerland, Italy, Ecuador and Chile. These sites manufacture our products and also support Grünenthal's external customers, who account for around 50% of our overall production capacity. Our employees are passionate about making our internal and external customers happy – and making sure patients around the world can rely on our leading solutions to improve their quality of life.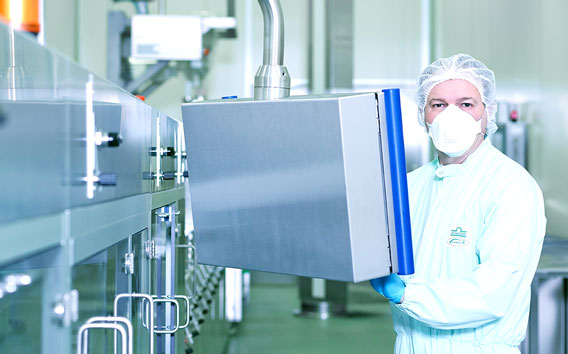 Find out more about Grünenthal PRO – our manufacturing sites and their capabilities:
Find out more
Tecnandina S.A.
Av. Manuel Córdova Galarza Km 6 1/2 Vía a la Mitad del Mundo (Pusuquí)
Quito
Ecuador
Phone +593 2989 111
E-Mail contact@grunenthal-pro.com
Serialisation
All packaging sites are equipped with serialisation and aggregation infrastructure to meet the various national requirements.
Packaging
Impressions from the Grünenthal packaging centre at our headquarters in Aachen, Germany.
Full service in Latin America
Tour (in Spanish) of our primary manufacturing site for supply of solid, semi-solid and liquid products throughout Latin America (amongst others approved by EMA, ANVISA, INVIMA).