Grünenthal PRO Contract Manufacturing – serving our customers
Our Contract Manufacturing Business, called Grünenthal PRO, offers high-quality products and services for customers worldwide. We are recognised as a trusted partner, and we constantly optimise our capabilities and capacities to expand the range of support that we provide from our five production sites. Together with partners at every stage in our supply chain, we make sure our customers are satisfied in every way. 
We provide a strong service portfolio including controlled drug handling, regulatory services, production process design, export to approx. 100 countries worldwide, and offer special technologies such as hormones or biopharma packaging. 
50%
of our overall production volume is for external customers
In 2022, our teams supplied 34 million packs and 94 tons of API to 55 customers and welcomed two new customers. Biopharma assembly and packaging was the main driver of growth for our Contract Manufacturing Business. Looking ahead, we expect this positive trend to continue.
Our site in Italy is now able to provide assembly and packaging for nasal spray products, thanks to a state-of-the-art new 10,000m² facility. And in addition to this investment, we are also increasing our capacities to provide assembly and packaging for pre-filled-pen and syringes for our biopharma customers.
Visit our website to learn more: https://www.grunenthal-pro.com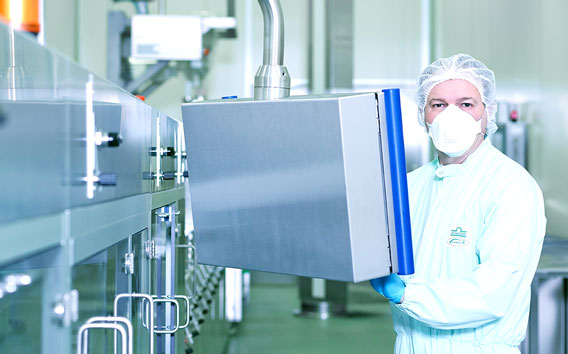 Find out more about Grünenthal PRO – our manufacturing sites and their capabilities:
Find out more