Working towards a world free of pain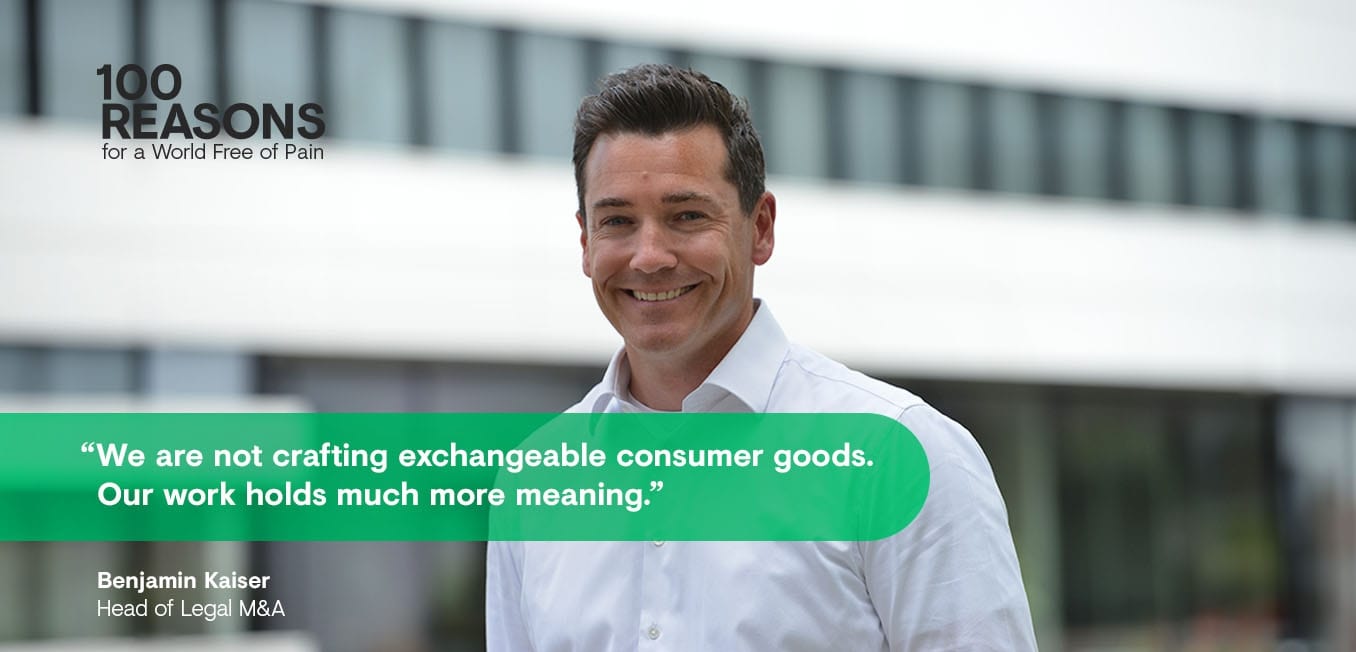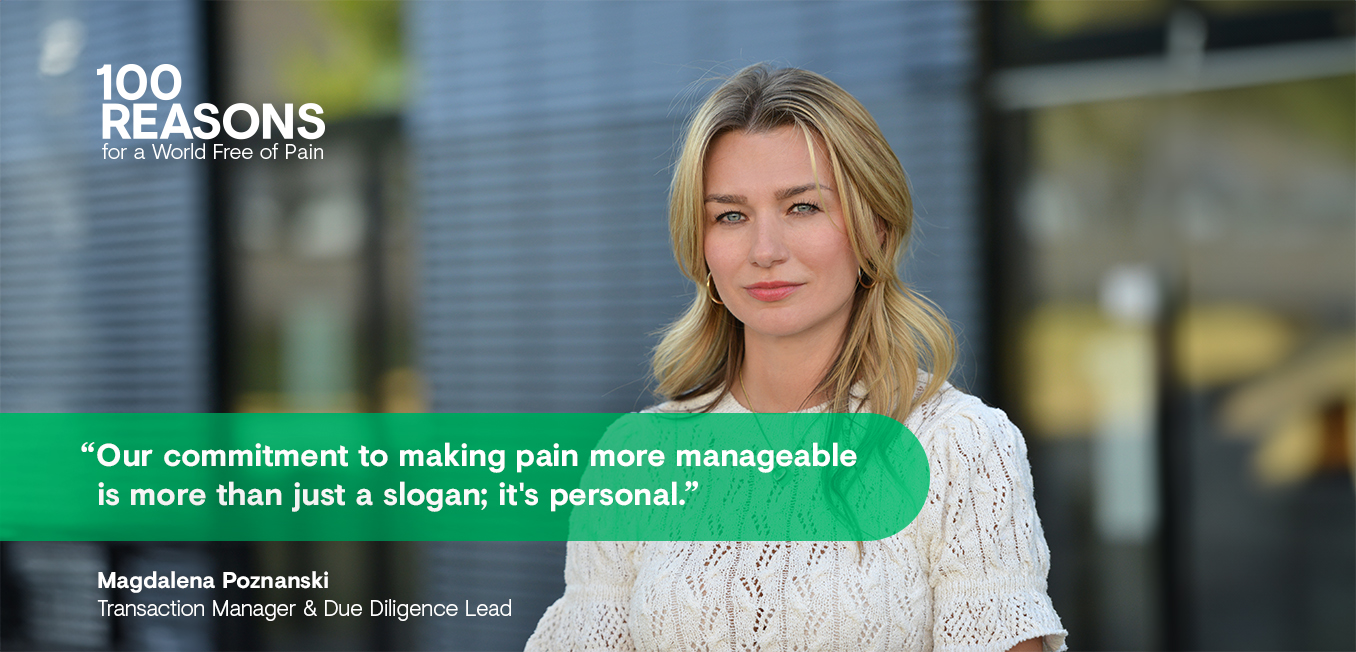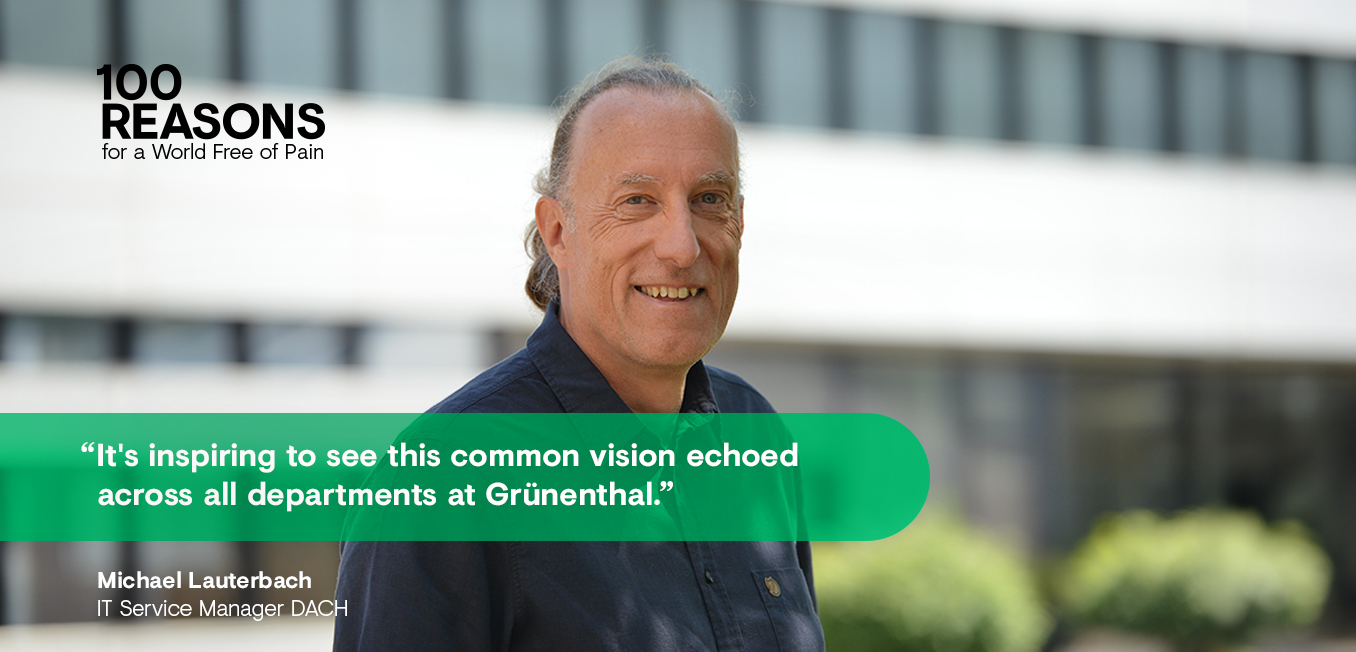 Our company has a clear vision of a world free of pain and we maintain a strong focus on this vision in everything we do in our research and development activities.
As a global leader in pain research and development, we are passionate about exploring innovative treatment options that have the potential to meaningfully improve the lives of patients around the world. Every day, Grünenthal's scientists use their deep expertise to reimagine the future of pain management.
Executing our therapeutic area strategy, we focus on four key areas for creating life-changing innovations: peripheral neuropathic pain, chronic post-surgical pain, chronic lower back pain, and osteoarthritis. We take a holistic approach to pursuing breakthrough treatments for these pain conditions – and explore all possible technologies and modalities. This enables us to pursue our priorities with a solution-agnostic mindset. We focus our in-house capabilities on critical and differentiating areas such as target identification, with a strong emphasis on human and clinical validation, as well as translational science and disease understanding. While focusing on these specific critical success factors, we are able to cover every step in the development of an innovative medicine. At the same time, we are committed to entering into strategic partnerships with innovative players from across industry and academia who share our passion for shaping the field and fostering the development of meaningful therapies.
"At Grünenthal, we work tirelessly to deliver innovative treatments that make a meaningful difference for patients affected by pain."
Alongside our focus on these four indications, we are also seeking to join forces with partners to develop new therapeutic solutions for fibromyalgia, complex regional pain syndrome, migraine and peri-surgical pain.
You can find more information about our strategy, global presence, partnerships and projects on this section of our website. And you can also find detailed descriptions of our focus areas below.
Further therapeutic areas of interest