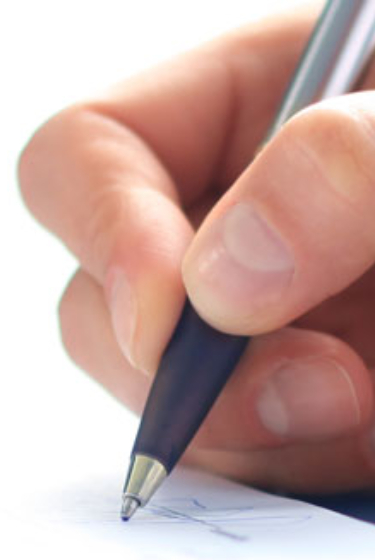 The Supervisory Board advises and controls the Corporate Executive Board and is elected by the shareholders' summit. It approves the measures of the Corporate Executive Board in case these are subject to approval by corporate bylaws.
Prof. Dr. Wilhelm Moll LL.M.
Chairman of the Supervisory Board
Prof. Dr. Wilhelm Moll was born in Gevelsberg, Germany, on 31 October 1949. After gaining his certificate of secondary education, he served in the German Federal Border Guard. He then studied Law at universities in Marburg and Cologne, Germany, and then at the University of California, Berkeley, in the USA. He obtained his doctorate from the Faculty of Law at Cologne University, and the Master of Laws from Berkeley Law School. Since 2020, he has been an honorary professor at the University of Cologne.
Prof. Dr. Moll worked at the Institute for Labour and Business Law (Institut für Arbeits- und Wirtschaftsrecht) at Cologne University from 1975, first as a research associate and last as an assistant professor. He became a certified attorney at law in 1982. Prof. Dr. Moll is a partner of the law firm Heuking Kühn Lüer Wojtek. His main areas of expertise are employment, labour and company law. His clients include large, stock-market-listed companies, as well as medium-sized enterprises. He provides comprehensive legal advice to medium-sized and owner-managed companies with regard to a multitude of problems and issues.
Apart from his legal consultancy and court-related activities, Prof. Dr. Moll also has a distinguished reputation through seminars and lectures. For instance, he presents his views about questions related to data protection in the employment relationship and the role of the managing director in a GmbH (limited liability company). He is also the author of numerous legal publications, most recently concerning commentaries about provisions of mass dismissals and of the German law regulating transformation of companies.
Dr. Petra Danielsohn-Weil

Member of the Supervisory Board
Petra Danielsohn-Weil was born on 15 February 1960 in Herford, Germany. She studied Chemistry, Biology and Educational Psychology, and was awarded a PhD in Biology.
Petra Danielsohn-Weil has over 30 years of experience in the pharmaceutical industry. She spent a major part of her professional career in both strategic and operational roles at global, regional and local levels at Warner-Lambert and Pfizer.
Previously, she served in the Board of Directors of the "Association of Pharmaceutical Companies in Switzerland" (VIPS), the Advisory Board of the Frankfurter Allgemeine Zeitung Forum and the Board of Directors of the US-Russia Business Council. Currently, she serves as a Board Member and Independent Director at two corporations: NovaMedica and Invacare.
Petra Danielsohn-Weil is married and lives with her spouse in New York.
Dr. Gotthard Kleine
Member of the Supervisory Board
Dr. Gotthard Kleine was born on 24 June 1955 in Orsoy, Germany. He graduated in Physics and Theology and obtained his doctorate with honors from the Department of Mechanical Engineering of the RWTH Aachen. For his doctoral thesis, he was awarded the "Borchers Medal" from the RWTH Aachen University.
Throughout his career, Dr. Kleine has held numerous senior consulting positions and supported several companies in their strategic, organisational and personnel development, as well as with quality assurance. In 1995, he assumed a leadership role in industrial engineering at a research institute in Bremen, alongside a teaching assignment at the University of Bremen's research division for production technology.
Since 2000, Gotthard Kleine has been Managing Director of an international child welfare organisation and shareholder of the fair trade company GEPA. He is also member of the board of several foundations and member of the board of trustees of the Egidius-Braun-Stiftung of the German Soccer Federation (DFB). Additionally, he is member of the board of the Grünenthal Foundation and member of the Supervisory Board of a cooperative bank.
Dr. Martin Zügel
Member of the Supervisory Board
Dr. Martin Zügel was born on 6 April 1962. After studying medicine in Bochum and Tübingen and molecular biology (MSc) in Amherst, USA, he received his doctorate, Dr. med., in 1989.
Dr. Zügel has 30 years of experience in the healthcare sector, covering the full range of the industry. He draws on 20 years of board room experience in executive and non-executive positions, serving companies with global reach across Europe, Asia and the US.
After working in the hematology and oncology departments of the University Hospital Hamburg-Eppendorf (UKE), he switched to Boehringer Mannheim GmbH (later Hoffmann La Roche AG) in 1991 and joined B. Braun Melsungen AG as a Member of the Board in 2000. In 2005, he became part of the pharmaceutical company Merz as CEO of Merz Pharmaceuticals, and starting in 2008, he assumed the additional role of Spokesperson for Merz GmbH & Co. KGaA. Since his departure from Merz in 2012, Dr. Zügel has acted as Chairman of the Supervisory Board (Glycotope and Amsilk GmbH) and as a consultant for various companies in the pharmaceutical and biotech industry, and also as Senior Health Care Advisor for the private equity firm CVC Capital Partners. From 2015 to 2019, Dr. Zügel also served as Chief Executive Officer of Klosterfrau Zürich AG, a foundation-owned strategic holding that owns five companies in the healthcare and consumer sectors.
Franz Wynands
Member of the Supervisory Board
Franz Wynands was born on 22 March 1959 in Selfkant, Germany. He holds a degree in Fiscal Economics from the University of Applied Sciences of Finance (FHF) in Nordkirchen, Germany.
During his professional career, Franz Wynands has gathered more than 30 years of experience as a tax consultant. The certified accountant has been involved in matters related to national and international financial reporting, as well as corporate law. Focussing on fundamental decisions, he provides comprehensive advice to entrepreneurs on company sales or purchases, restructuring and other strategic issues. Here, Franz Wynands focusses on the appropriate consideration of the set goals of all parties involved. After starting as an independent tax consultant in 1993,he became a partner in the tax and auditing firm DRP Randerath & Partner PartG mbB in 1998.
In addition to his experience as a tax consultant, Franz Wynands has also worked in financial administration and international companies focussing on the topics taxes, accounting and M&A.
Over the last 30 years, Franz Wynands has also served on numerous supervisory committees and represented shareholder groups in various organizations.