12/3/2019
Aachen, 3. Dezember 2019 – Grünenthal und die Uniklinik RWTH Aachen geben heute bekannt, dass sie eine Forschungskooperation eingegangen sind, um neue Behandlungsansätze für Patienten mit neuropathischen Schmerzen zu entwickeln. Das Projekt Bio2Treat – Biometrische und biologische Daten für die Diagnose und Therapie bei Schmerzpatienten – läuft über drei Jahre. Es wird als Teil des Aktionsfelds "Gesundheitswirtschaft im Rahmenprogramm Gesundheitsforschung" vom Bundesministerium für Bildung und Forschung (BMBF) mit insgesamt € 1,52 Millionen gefördert (Förderkennzeichen 13GW0334B). An dem Projekt, das Prof. Angelika Lampert aus dem Institut für Physiologie der Uniklinik RWTH Aachen zusammen mit Grünenthal koordiniert, sind die Professoren Roman Rolke (Palliativmedizin), Martin Zenke (Zellbiologie), Ingo Kurth (Humangenetik) und Andreas Schuppert (Computational Biomedicine) der Uniklinik RWTH Aachen beteiligt.
Im Rahmen des Projekts werden Patientendaten aus unterschiedlichen Quellen gewonnen und zusammengeführt, um neue Therapieansätze zu ermöglichen. Hierbei verbinden sich Stammzellenforschung, künstliche Intelligenz, innovative Methoden zur Schmerzerfassung und konventionelle klinische Untersuchungen: Patienten dokumentieren mit einer Smart Watch bzw. einem Smart Phone subjektive Daten, zum Beispiel Schmerzempfinden, Stress oder Schlafstörungen. Gleichzeitig erfasst die Smart Watch stetig biometrische Patientendaten, unter anderem Herzrate und körperliche Aktivität, sowie Temperatur, Wetterbedingungen und weitere Umwelteinflüsse. Diese Daten werden durch konventionelle klinische Untersuchungen wie Fragebögen und sensorische Tests ergänzt. Parallel werden aus dem Blut der Patienten induzierte pluripotente Stammzellen gewonnen und zu sensorischen Nervenzellen weiterentwickelt, um im Laborumfeld die Reaktion der Nervenzellen auf verschiedene Reize und Impulse zu dokumentieren und das Antwortverhalten von Zelle und Patient zu vergleichen. Alle gewonnenen Daten werden in einer speziellen Software zusammengeführt und von selbstlernenden Algorithmen analysiert, um Therapieempfehlungen abzuleiten.
"Als führendes Unternehmen in der Schmerzforschung setzen wir uns bei Grünenthal dafür ein, unsere Vision von einer Welt ohne Schmerzen zu verwirklichen. Dieses Projekt trägt in entscheidender Weise dazu bei, den Patienten in den Fokus zu stellen. Patientendaten aus verschiedenen Quellen werden mit Hilfe von künstlicher Intelligenz zusammengeführt", sagt Jan Adams, CSO (acting) Grünenthal. "Durch diese ganzheitliche Betrachtung von Schmerzpatienten wollen wir Hinweise auf Biomarker erhalten und neue Therapieansätze für neuropathische Schmerzen identifizieren."
"Für mich ist es ein besonderes Highlight des Projektes, dass wir Blutzellen im Rahmen einer normalen Blutentnahme gewinnen, die wir in Stammzellen umwandeln und anschließend daraus körpereigene Nervenzellen des betroffenen Schmerzpatienten herstellen. Mit diesen nun vom Patienten völlig losgelösten Nervenzellen können wir dann auf einem Mikrochip im Labor nachstellen, was die Schmerzen des Patienten lindert oder verstärkt. Diese spannende Technik verknüpfen wir anschließend mittels künstlicher Intelligenz mit allen anderen gewonnenen Informationen, um in Zukunft auf den einzelnen Betroffenen abgestimmte Behandlungsempfehlungen abzuleiten", berichtet Prof. Angelika Lampert.
Über neuropathischen Schmerz
Etwa jeder sechste Deutsche leidet unter langanhaltenden, chronischen Schmerzen1. Zu den bedeutsamsten Formen zählt neuropathischer Schmerz – Nervenschmerzen. Bei dem chronischen Schmerzsyndrom der "Small fiber neuropathy" (SFN) sterben kleine Nervenendigungen in der Haut ab und verursachen so intensive, brennende Schmerzen. Therapeutisch ist SFN eine Herausforderung: Die Behandlung erfolgt zurzeit mit Medikamenten zur Beruhigung der Nervenfunktion, sogenannte Antikonvulsiva oder Antidepressiva2 , die erhebliche Nebenwirkungen wie starke Müdigkeit oder Schwindel auslösen. Der Therapieerfolg variiert stark.2
Über Grünenthal
Grünenthal ist ein weltweit führendes Unternehmen in der Behandlung von Schmerz und verwandter Erkrankungen. Als forschendes Pharmaunternehmen in Familienbesitz verfügen wir über eine langjährige Erfahrung in innovativer Schmerztherapie und der Entwicklung modernster Technologien für Patienten weltweit. Mit Innovationen wollen wir das Leben von Patienten verbessern. Wir setzen uns mit aller Kraft dafür ein, unsere Vision von einer Welt ohne Schmerzen zu verwirklichen.
Grünenthal hat seine Konzernzentrale in Aachen und ist mit rund 30 Gesellschaften in Europa, Lateinamerika und den Vereinigten Staaten vertreten. Unsere Produkte sind in mehr als 100 Ländern erhältlich. Im Jahr 2018 beschäftigte Grünenthal rund 4.900 Mitarbeiter und erzielte einen Umsatz von 1,3 Milliarden Euro.
Weitere Informationen finden Sie unter www.grunenthal.com
Folgen Sie uns auf:
Über die Uniklinik RWTH Aachen (AöR)
Die Uniklinik RWTH Aachen verbindet als Supramaximalversorger patientenorientierte Medizin und Pflege, Lehre sowie Forschung auf internationalem Niveau. Mit 36 Fachkliniken, 25 Instituten und fünf fachübergreifenden Einheiten deckt die Uniklinik das gesamte medizinische Spektrum ab. Hervorragend qualifizierte Teams aus Ärzten, Pflegern und Wissenschaftlern setzen sich kompetent für die Gesundheit der Patienten ein. Die Bündelung von Krankenversorgung, Forschung und Lehre in einem Zentralgebäude bietet beste Voraussetzungen für einen intensiven interdisziplinären Austausch und eine enge klinische und wissenschaftliche Vernetzung. Rund 7.000 Mitarbeiterinnen und Mitarbeiter sorgen für patientenorientierte Medizin und eine Pflege nach anerkannten Qualitätsstandards. Die Uniklinik versorgt mit 1.400 Betten rund 50.000 stationäre und 200.000 ambulante Fälle im Jahr.
1H. Breivik, B. Collett, V. Ventafridda, R. Cohen, D. Gallacher Survey of chronic pain in Europe: prevalence, impact on daily life, and treatment European Journal of Neurology, 10 (2006), pp. 287-333
2Finnerup NB, Attal N, Haroutounian S, McNicol E, Baron R, Dworkin RH, Gilron I, Haanpaa M, Hansson P, Jensen TS, Kamerman PR, Lund K, Moore A, Raja SN, Rice AS, Rowbotham M, Sena E, Siddall P, Smith BH, Wallace M. Pharmacotherapy for neuropathic pain in adults: a systematic review and meta-analysis. Lancet Neurol 2015; 14: 162–73.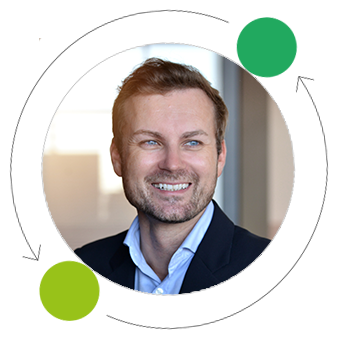 Štěpán Kráčala
Head Global Communications
Grünenthal GmbH
Aachen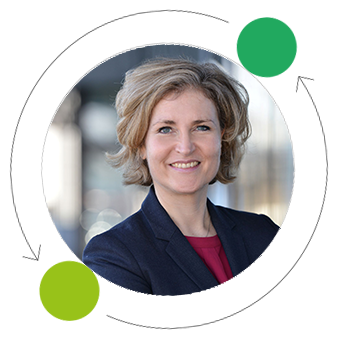 Kerstin Nacken
Head Editorial Management and Media Relations
Grünenthal GmbH
Aachen