Explore our recent stories to see what drives us
03 February 2022
Flagship Initiatives boost our Corporate Responsibility Programme

We manage Environmental, Social and Governance risks and embrace opportunities in a holistic Corporate Responsibility Programme. Our five new flagship initiatives drive our ambitions forward to positively impact society and the environment.
Our commitment to Corporate Responsibility has a long legacy. It is closely tied to our culture and embedded in our strategy. We want to create a net positive impact while actively driving our business forward in the market. As we manage Environmental, Social and Governance (ESG) risks, we also embrace opportunities in a holistic, strategic Corporate Responsibility Programme.
To boost the impact of this programme, we have launched five flagship initiatives grouped under the themes of Patient, People, and Planet. We have built internal capacity and set ambitious targets and KPIs to measure progress. Our goals include improving awareness and access to pain medicines for underserved communities and establishing a Diversity and Engagement Council to foster a culture of trust among employees, partners, and our communities. We are also enhancing our efforts to use resources sustainably, avoid waste, and shift to low carbon or renewable energy sources.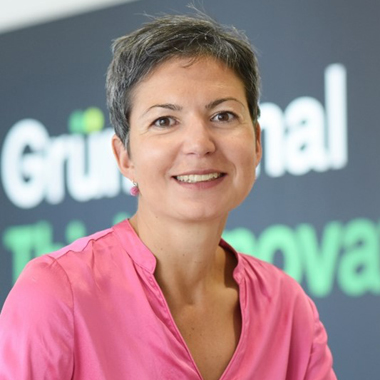 "Our approach goes beyond seeing ESG topics just as a risk – it is an opportunity we pursue proactively. With the new flagships in place, we continue to drive our ambitions forward."
At the same time, our stringent ethical framework – for example, bio and data ethics – guides us in how we work. Our corporate governance system ensures that we constantly live our Values & Behaviours.
Our ESG risk rating shows that we are on the right path. Our rating as medium risk places us in the top five per cent of the global pharmaceutical sub-industry – ahead of many of our peers. You can read more about the rating here.