Explore our recent stories to see what drives us
10 December 2020
Grünenthal Business in Latin America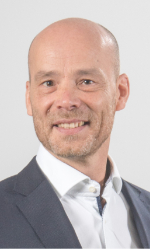 "We aim to benefit more and more patients in Latin America through innovative and differentiated products. We will continue creating new opportunities to extend our portfolio in Latin America according to our strategic framework."
Grünenthal's strong presence in Latin America goes back more than 50 years. This vast experience gives us a deep understanding of what patients in this region need – and makes us a unique partner in the region.
It's no secret that Latin America is an incredibly attractive market for international companies today. Grünenthal already recognised the opportunities in this region more than half a century ago. All the way back in 1968, with the creation of a subsidiary in Peru, we became one of the first pharmaceutical companies to establish a presence in Latin America.
A growing presence and a promising future
Today, we're present in 16 markets with subsidiaries in Brazil, Chile, Colombia, Ecuador, Mexico, Peru and further countries across Central America, as well as partner activities in countries such as Dominican Republic, El Salvador and Nicaragua, among others. As an innovation driven company, our portfolio of medicines has evolved over time – and we now have a clear focus on innovative treatments for pain with a strong portfolio of differentiated products in different therapeutic areas.
Grünenthal in Latin America is continuing to strengthen its footprint over the region.

Grünenthal in Latin America

Grünenthal's pioneering steps in Latin America.

Grünenthal sites in Latin America

Grünenthal in Chile

Grünenthal in Ecuador.
Our team has also invested in further strengthening key capabilities in our different areas that allow us to be a more agile, competitive and innovative company to our customers and to create value for healthcare professionals, patients and the communities where we operate. We are keen to further bring innovative pain treatments to the countries of the region and several product launches are planned for the near future.
A passion for social progress
Our strong footprint in Latin America is matched by a strong commitment to social progress. In 1998, we launched the Grünenthal Foundation for Palliative Medicine. In 2018, the Foundation co-organised the international Congress on Palliative Care in Peru to promote better scientific knowledge exchange about treating people in the final phase of life. In addition, our Change Pain initiative aims to improve outcomes for patients by supporting education about pain management.
You can also learn more about how we interact with the local communities in our Grünenthal Annual Report.
A key part of our company's future
Grünenthal has a long history in Latin America – and we are excited about building on this in the future. That is why we recently announced plans to invest €100 mn over five years to ensure world-class infrastructure at our sites in the region. In this way, we will further strengthen our presence by empowering our local team to use their deep understanding of this market to support patients and by living up to our vision of a world free of pain.
If you want to learn more about Grünenthal in Latin America and our subsidiaries, please visit latam.grunenthal.com.