Explore our recent stories to see what drives us
27 February 2023
An interview with our Global Medical Education Lead Nina Furlanic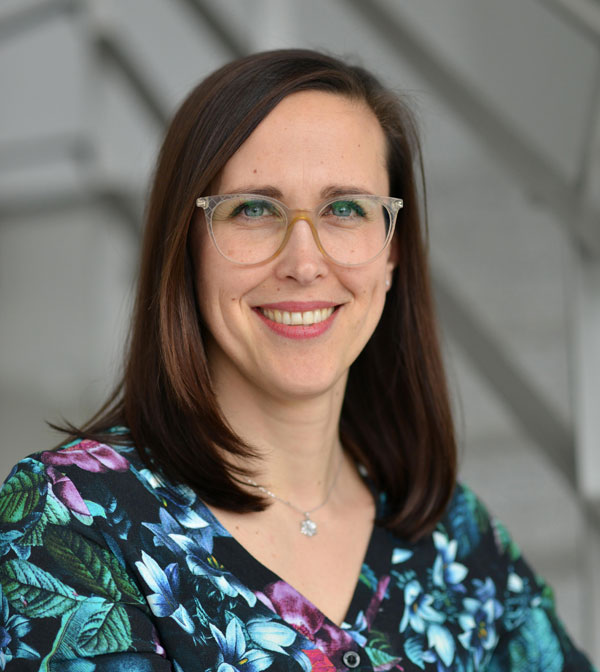 "Nina Furlanic is responsible for setting up the strategy and executing the global initiatives that are linked to medical education at CHANGE PAIN."
What is the CHANGE PAIN initiative?
CHANGE PAIN is a Grünenthal initiative, founded in 2009 as a resource providing dedicated and accessible materials on pain management and relief. It is endorsed by the European Pain Federation EFIC, the European medical pain society for healthcare professionals, who recognize the value of CHANGE PAIN and its objectives to educate about pain relief. CHANGE PAIN is also endorsed by Pain Alliance Europe (PAE), a Pan-European umbrella organization of 43 national associations in 19 EU Member States, representing over 400 000 individual chronic pain patients.
What is the main goal or mission of CHANGE PAIN?
The initial mission of the initiative was to improve medical outcomes and develop solutions to improve pain management through research, communication, and education. We also established a new section on our website to provide information on the responsible use of pain medication, so HCPs get details on how to manage pain. These improved resources include new patient and physician resources, providing information on pain physiology, and sharing treatment options through leading publications with eLearning modules.
Who can benefit from what CHANGE PAIN has to offer?
Pain specialists know many things, but GPs and other specialists need quick information and fast answers. We understand how time-poor they are, and they often treat individuals with pain but may not have received as much training or education on managing discomfort during their studies. This is where CHANGE PAIN becomes such a valuable resource.
How many people does the CHANGE PAIN initiative reach?
CHANGE PAIN is a worldwide initiative. For example, in its first ten years, 65,000 healthcare professionals received education through CHANGE PAIN via online and face-to-face meetings and webinars. Last year 590,000 people visited the various educational websites for information and more than 51,000 health care professionals attended the educational events around the world, which was a sign of significant growth for the initiative.
Finally, how do you see CHANGE PAIN growing in the future?
We hope that the various CHANGE PAIN initiatives around the world can become the place where individuals know they can access pain management resources. Like hubs where they know they can get credible information or links to take them on that journey to learn more.
For more information, visit the CHANGE PAIN website HERE.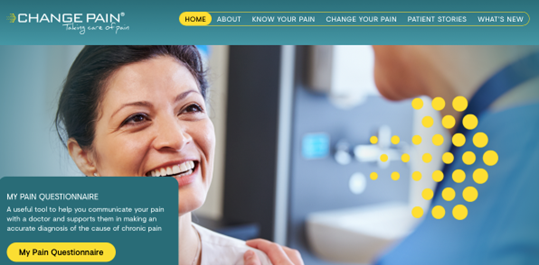 If you are a Health Care professional looking for more information, please click here.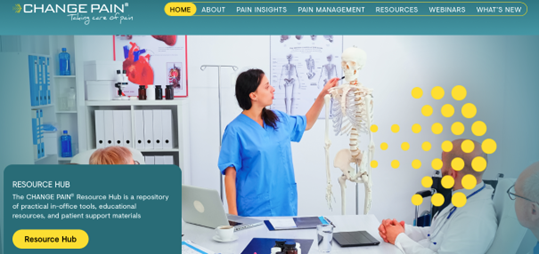 If you are a patient looking for more information, please click here.