Explore our recent stories to see what drives us
10 November 2022
Putting pain under the microscope to create next-generation treatments

As a global leader in pain research, our innovators explore and apply the latest science to develop life-changing treatments for millions of patients worldwide. Learn more here…
It is invisible. And it is alarmingly common. Chronic pain affects around one in five people worldwide1, often disrupting their career or casting a dark shadow over life's most precious moments. As a science-driven company and global leader in pain research and management, our research focuses on innovations with the power to lift this heavy burden from patients and society.
At our state-of-the-art campus in Aachen, more than 300 specialists explore every possibility for pharmaceutical innovation – from identifying and developing new molecules through and conceptualising clinical studies to submission and approval. We also place a strong focus on building an international network of experts, and have established our own Innovation Hub in Boston, USA. This location is a global hotspot for biotechnology, offering fantastic potential for collaboration with companies and organizations that share our pioneering spirit.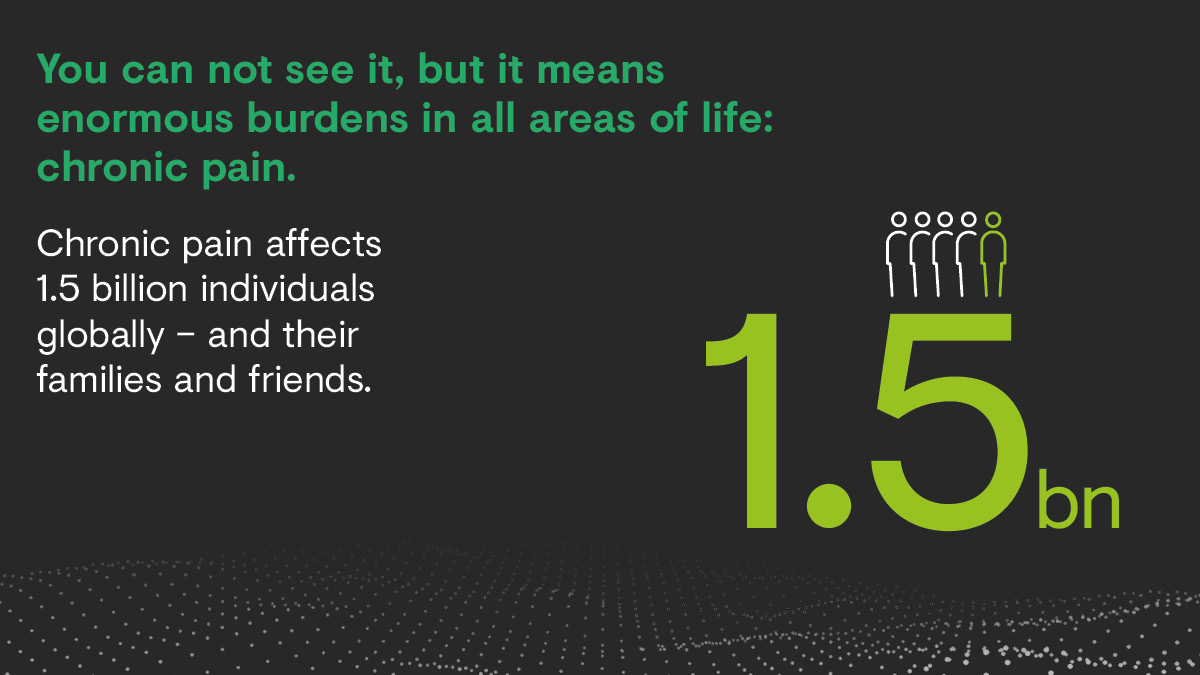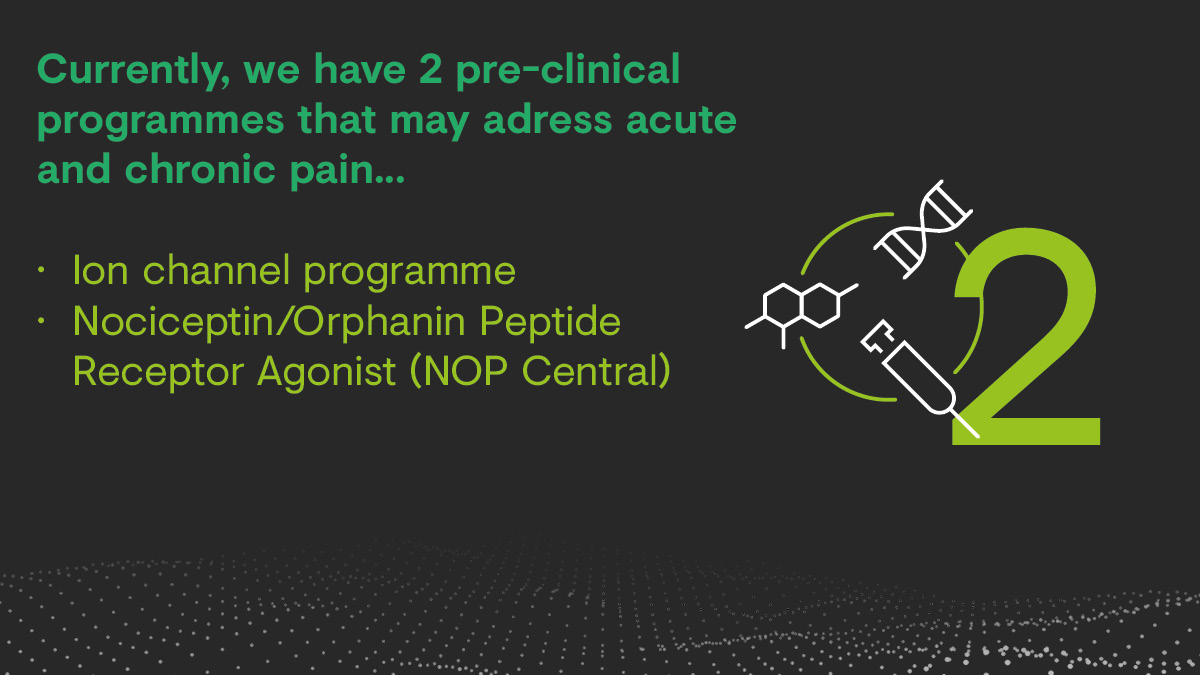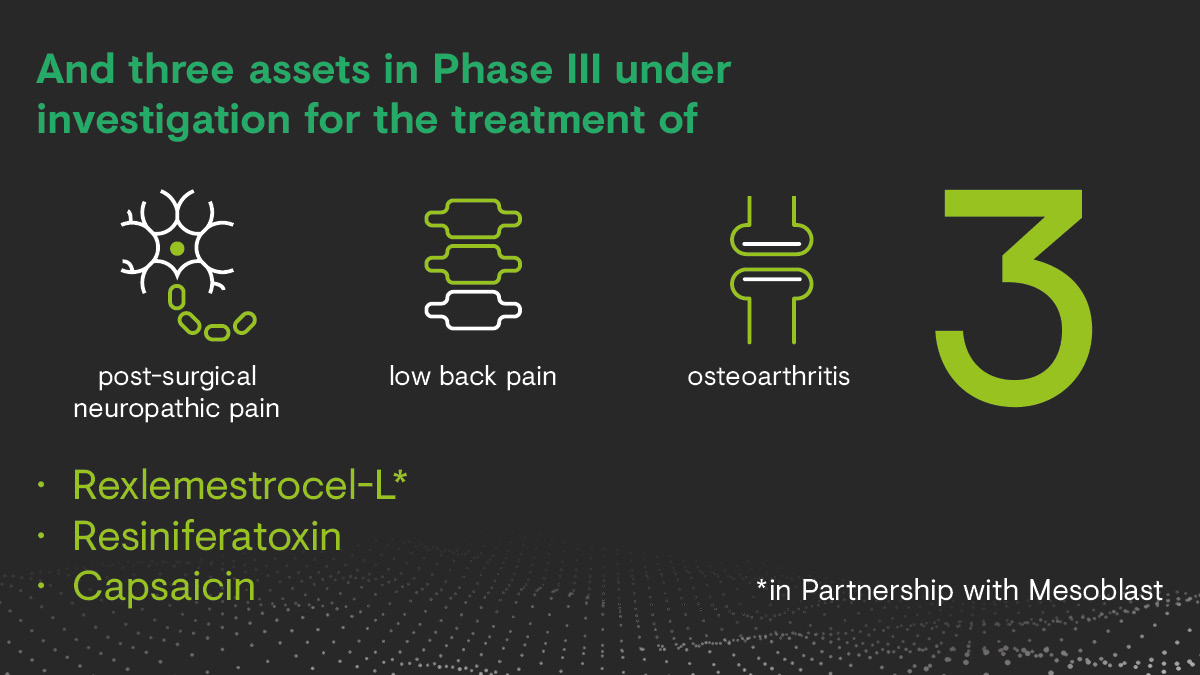 The development of Resiniferatoxin (RTX) is a powerful example of our approach. It draws on research that won the 2021 Nobel Prize by discovering the TRPV1 receptors, which play a decisive role in pain signaling in the body. Now, Grünenthal scientists are leveraging these insights to create new therapies for patients with chronic pain. RTX is a TRPV1 agonist for treating pain associated with osteoarthritis of the knee. We are developing RTX in partnership with NovaQuest, a firm that funds biopharmaceutical innovation. In August 2022, we signed a licensing agreement to give Shionogi the rights to commercialise this asset in Japan. And in the same month, we enrolled the first patient for our global Phase III trials for RTX.
Every day, our researchers strive to develop innovations for chronic pain. Their work has made Grünenthal a global leader in this field, but there is still a lot of important work ahead. Together, the scientific community needs to deepen its understanding of pain and its causes so we can improve quality of life for millions of patients in need around the globe. We are proud of our Grünenthal innovators, who are leading progress to create next-generation treatments in Pain Awareness Month and beyond – inspired and united by our shared vision of a world free of pain.
"We are committed to developing innovative and life-changing therapies for pain patients."
1 Treede RD, et al, Pain 2015 Jun;156(6):1003-1007.