Explore our recent stories to see what drives us
01 July 2021
The story of Grünenthal's global growth

Innovation and internationalisation have always been driving forces for our company. Throughout our 75-year history, Grünenthal has tapped into opportunities to serve patients around the globe.
Grünenthal today is very different compared to the start-up that was founded in 1946. A small team has grown into a workforce of 4,500 people. We have specialised to become a global leader in pain therapies. And we have transformed from a purely German business into an international organisation that offers life-changing treatments to patients in around 100 countries worldwide. That global growth has been a key factor of our success. With our strong international footprint, we can maximise our positive impact and reach as many patients as possible in our efforts to move closer towards our vision of a world free of pain.
Our international journey began in 1968, when we opened our first ever overseas affiliate in Peru. At the time, Grünenthal was one of the first international pharmaceutical companies to establish a presence in Latin America. We have been strengthening our deep commitment to this region ever since, including the creation of further subsidiaries in Ecuador in 1972, Chile and Colombia in 1979, Venezuela in 1995 and Mexico in 1998. This constant investment in Latin America was mirrored by our company's growth in Europe.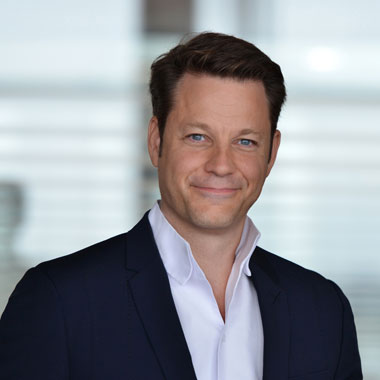 "Our company's track record of serving patients around the world is at the heart of our 75-year success story."
In 2018, Grünenthal's global growth took another big step forward when we created our own commercial presence in the world's largest pharma market, the US. This country accounts for 56 percent of the world's diagnosed neuropathic pain market, and the number of patients diagnosed with this condition in the US is expected to increase by 30 percent from 2019 to 20301. This exciting milestone in Grünenthal's history of internationalisation is part of a strategic approach that has constantly gathered momentum from one decade to the next. Our 75th anniversary is a great opportunity to look back at this track record and feel excited about our plans to keep reaching more patients with life-changing medicines in the future – wherever they are in the world.
1 12 Cleveland Clinic 2015. 2. International Association for the Study of Pain (IASP) 2014