Explore our recent stories to see what drives us
12 April 2021
Grünenthal acquires Swiss biotech company and its Phase-III-ready pain asset

Grünenthal acquires the Swiss biotech company Mestex AG and thus secures global rights for an attractive late-stage asset that could offer an innovative therapy option for millions of patients affected by pain associated with osteoarthritis of the knee.
Osteoarthritis is a progressive condition that causes the tissue in the affected joint to break down over time – it mainly affects the hands, knees, hips, neck and lower back. Currently, there is no treatment option available that could slow, stop or reverse the progression of the disease. However, the unmet medical need is rising. In the US and EU alone, over 50 million patients are affected by osteoarthritis of the knee. Those patients who experience severe pain associated with osteoarthritis receive intra-articular corticosteroids or need to undergo knee replacement surgery as their last remaining treatment option. Because of this pressing unmet medical need, osteoarthritis is one of Grünenthal's strategic focus indications. In these indications, Grünenthal conducts substantial own research activities including the identification and validation of new targets and translational programmes to enhance disease understanding.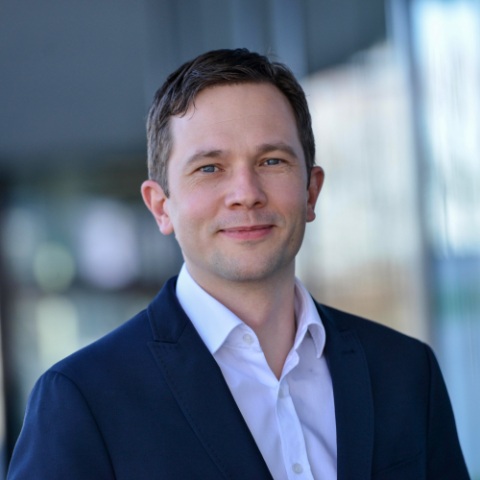 "For now, we cannot cure osteoarthritis. This makes it all the more important to bring a well-tolerated therapy option to patients that provides long-lasting pain relief and functional improvements."
By acquiring the Swiss biotech company Mestex AG and the global rights for its innovative investigational medicine MTX-071 (Resiniferatoxin), Grünenthal has recently strengthened its development pipeline with a promising late stage osteoarthritis asset. MTX-071 is currently concluding Phase II of clinical development and Grünenthal already prepares two pivotal Phase III studies to investigate the efficacy, safety and tolerability of MTX-071 in patients with pain associated with osteoarthritis of the knee. These studies are part of a global development programme aimed at meeting the requirements for approval in the EU, the US, Japan and China. They are expected to start in 2021. MTX-071 is a highly potent Transient Receptor Potential Vanilloid 1 (TRPV1) agonist. Its administration can reversibly defunctionalise TRPV1-expressing nociceptors. The mechanism of action is well validated by clinical studies with other TRPV1 agonists and clinical data shows that this well tolerable, non-opioid therapy provides long-lasting pain relief and functional improvement of the affected joints.
Through this acquisition, Grünenthal is well positioned to enter the global osteoarthritis market. Above and beyond the current development programme, MTX-071 holds the potential for life-cycle-management activities, i.e. the treatment of pain associated with osteoarthritis in additional joints beyond the knee. MTX-071 is the second Phase III programme that Grünenthal recently added to its pipeline. In March 2021, the company announced a Phase III trial to study the efficacy, safety and tolerability of QUTENZA® (capsaicin) 8% topical system in post-surgical neuropathic pain (PSNP) with the goal of expanding the brand's current US label .
This study will also begin in 2021 and contribute to Grünenthal's progress towards its vision of a world free of pain.