Explore our recent stories to see what drives us
07 October 2021
Leveraging Nobel Prize-Winning Science to Deliver Pain Relief for Patients Today

The 2021 Nobel Prize in Physiology or Medicine has been awarded to Professor David Julius and Professor Ardem Patapoutian for their research into temperature and pressure-sensitive receptors, including the discovery of the Transient Receptor Potential Vanilloid 1 (TRPV1) receptor, which plays a critical role in pain signalling.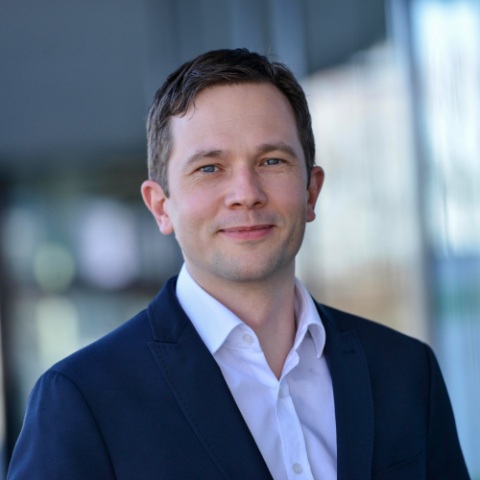 "The discovery of the TRPV1 receptor has laid the foundation for the development of innovative non-opioid pain therapies."
The Nobel Prize winners' groundbreaking research has already been leveraged at Grünenthal to create effective pain medicines for patients. Firstly through a non-opioid topical therapy, which delivers prescription-strength capsaicin, a potent TRPV1 agonist, directly to the skin. This can reversibly defunctionalise TRPV1-expressing nociceptors and can thereby result in long-lasting pain relief. Furthermore, an ongoing Phase III program will be investigating the potential of Resiniferatoxin, another TRPV1 agonist, for the treatment of pain associated with osteoarthritis of the knee.
To celebrate the Nobel Prize winners, Grünenthal is supporting a collection of articles and original research papers highlighting their work. You can access these for free on Nature.com here.
What the scientists did
The researchers set out to better understand how we perceive our environment and the mechanisms behind how we sense different stimuli, including heat and pressure.
Professor David Julius of the University of California, San Francisco, USA, first investigated how the chemical compound capsaicin causes a burning sensation when we eat chillies. He and his team were able to identify the single gene responsible for the capsaicin receptor and, therefore, capsaicin and temperature sensitivity. This receptor was later named TRPV1.
Professor Ardem Patapoutian and his team looked into how humans sense touch and subsequently identified two genes responsible for two new ion channels sensitive to pressure; PIEZO1 and PIEZO2.
What this means for patients
These discoveries have significantly contributed to understanding the mechanics behind pain and have allowed Grünenthal scientists to investigate new non-opioid treatment options.
The discovery of the TRPV1 receptor specifically has been integral to the development of a non-opioid, non-systemic cutaneous patch based on capsaicin which is already available to patients for the treatment of peripheral neuropathic pain (PNP) in adults either alone or in combination with other medicinal products*. This localised procedure can provide sustained pain relief that lasts for up to three months without any known drug-drug interactions and without the same harmful central nervous system side effects common with currently available systemic (or oral) treatments for PNP. Grünenthal continues to investigate this non-opioid pain medicine in additional patient groups such as those with post-surgical neuropathic pain.
In addition, Resiniferatoxin, a highly potent TRPV1 agonist, is currently being investigated for its efficacy, safety and tolerability in pain related to osteoarthritis of the knee. This progressive condition currently cannot be cured. Targeting TRPV1 through this investigational medicine has the potential to achieve long-lasting pain relief and functional improvement for patients.
About the Nobel Prize
For achievements in science, literature and peace, the prestigious Nobel prizes were created and funded in the will of Swedish inventor and businessman Alfred Nobel and awarded to "those who, during the preceding year, have conferred the greatest benefit to humankind." The Nobel Prize for Physiology or Medicine is presented by the Nobel Assembly at the Karolinska Institute.
*NB: not available in all geographies. Indication may differ in different regions.