People – Our employees, partners and communities
How can we have a positive impact on the lives of the people we work with, our partners and wider society? Find out what we do to foster trust and promote diversity and inclusion, how we empower our employees to be their best and look after their health and wellbeing, and how we contribute to improving the quality of life for people and communities around us.
Overview of measures
Strengthen activities to increase a culture of trust and psychological safety; maintain a high level of employee engagement. We offer a range of opportunities to engage in dialogue with our management, for example in regular Global Town Hall meetings.
Establish a Diversity & Engagement Council; set diversity targets and ensure all policies and practices are inclusive.
Create a global framework to enable all employees to participate in further driving our purpose; cooperate with external partners who share our ambitions in ethics, human rights and diversity.

Flagship initiative: Circle of Trust
Trust is the foundation for engaging our employees and partners to create a positive impact on society. The establishment of a "Diversity & Engagement Council" to foster a culture of trust among employees, partners and the community is an important step in that direction.


Our ambitions are high:
Maintain high levels of engagement at Grünenthal by providing a working environment in which all of our employees feel valued, respected and empowered to develop their full potential and bring great ideas to the table.


Move towards a more workplace that more closely mirrors the diversity of society; become a role model of diversity, inclusion and equality with policies and practices that are inclusive and encourage diversity.


Be recognised as an attractive employer.


Leveraging diversity and inclusion, Grünenthal will build a global framework that will enable our employees to drive our purpose externally by cooperating with partners who share our ambitions in ethics, human rights and diversity.
To achieve these goals, we will measure success using strong KPIs, such as regular employee surveys. Direct as well as indirect diversity targets will be set and the progress towards these targets will be measured. Grünenthal will aim for certification as an attractive place to work. We will develop a global framework for diversity and inclusion initiatives with employees' participation.

Our commitment to our employees
As a global player in a fast-paced, ever-changing market environment, our business success is only made possible by our people. Their ambition, talent and commitment drive our efforts to strengthen our position as a cutting-edge pharmaceutical company. It is our goal to maintain high levels of engagement with our workforce and to strengthen our company as a Great Place to Work
®
.
We promote a vibrant, high-performance culture
which is founded on a shared set of values. These guide our behaviours and decision-making – as individuals and as an organisation.
Diversity drives innovation
Strong and diverse leaders are the foundation for an innovative business. We empower our employees to make a positive impact on the results we achieve and on the lives of the patients we serve. We do this by encouraging all of our employees to innovate in every possible way – whether by building our pipeline or implementing new ideas to drive performance along the value chain. It is fundamental to this process that we strive to harness different perspectives, talents and ideas.
440
talented people joined our company worldwide
23
percent of our talents moved into a new role at Grünenthal
50
percent of our senior leadership vacancies were filled by internal talents and successors
58
nationalities joining forces
29
countries across Europe, Latin America and the US

38
percent women in leadership positions
Development, empowerment and engagement
Empowered people are the driving force of business. At Grünenthal, we implement individual development plans that build on each individual's strengths in close alignment with the company's strategy. We also recognise and reward outstanding results and celebrate exceptional contributions each year with our Grünenthal Global Excellence Award.
Our regular employee satisfaction survey and leadership feedback survey provide us with continuous and actionable feedback. Employees can also tell us anonymously what they think about our culture and leadership approach through our Great Place to Work® survey. It gives us a clear benchmark of where we stand and allows us to track our progress. In the last survey we achieved our highest ever score since we started conducting these surveys in 2009. This is also reflected in our "Trust Index", in which employees evaluate the company's management.
Health and wellbeing
No company can flourish without ensuring the health and wellbeing of its employees. We take a comprehensive approach, offering programmes and training across the countries we operate in.
Strengthening safety awareness is fundamental. At our production sites, for example, manufacturing employees spend time every month observing the safety behaviour of their colleagues and providing constructive feedback. Through this initiative and others, we aim to reduce accidents at work to zero.
For working parents, balancing family life and career is a daily challenge. We help by providing company childcare facilities at our headquarters and other childcare services at some of our other sites.
For everyone, maintaining and improving mental and physical health is essential. We support our employees with regular training workshops.
For more information about our people and culture, please take a look at our Grünenthal Report 2020/21.

Corporate Citizenship
Improving the quality of life for people and communities is an important part of our corporate responsibility programme. We have a long tradition of supporting projects and charities that deliver a positive impact.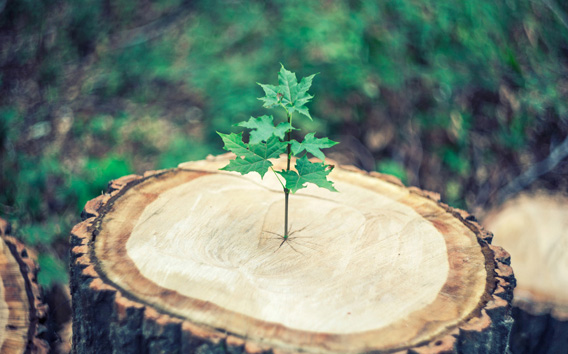 Support for a food bank through recycling in Spain
In a unique project that combines recycling with support for people in need, our team in Madrid, Spain collected 1,788 kilograms of paper for recycling from the office and then donated the same weight in food to the Food Bank Foundation of Madrid. The partnership with this organisation has been in place since 2013.